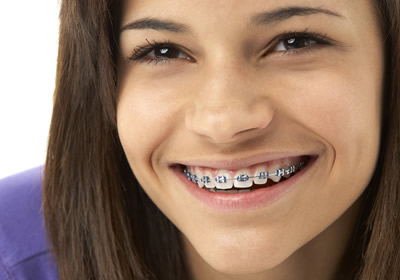 The short answer is that it varies. Investing in your smile with braces is one of the best decisions you can make. Straighter teeth can not only improve your appearance but boost your self-confidence as well. At MV Ortho, we are pleased to provide a variety of orthodontic options to meet your needs and budget.
Ceramic Braces – Nearly identical to traditional metal braces, ceramic braces use brackets that are made of tooth-coloured ceramic instead of metal. They are more discreet than traditional braces as they blend in with your smile. Ceramic braces are ideal for those who are budget-conscious.
Incognito™ Hidden Braces – As they are worn on the inside of the teeth, these braces are completely invisible. You're the only one who will know you're wearing them! Another benefit of these hidden braces is you won't have to remember to put them in or take them out as they are attached to the teeth. Incognito Hidden Braces are more expensive than traditional ones.
Invisalign® Orthodontics – These sets of clear aligners are used to change the position of your teeth over time. With Invisalign you can straighten your teeth discreetly. You will wear them all day and night except for when you're eating and brushing and flossing your teeth. Because they are nearly invisible and highly comfortable, Invisalign costs more than most other types of braces.
Traditional Orthodontics – These metal braces represent one of the most affordable options when it comes to teeth straightening. They also deliver excellent results.
Providing You With Affordable Options
It's always our goal to provide patients with the most affordable orthodontic option that will get them the best results. With our zero deposit, no-interest payment plans that are less than $250/month, you can get that beautiful, straight smile that you've always dreamed of. We invite you to contact us today to schedule a consultation!